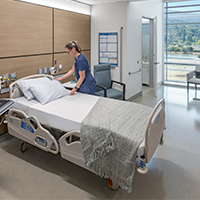 A gift plan can provide you substantial tax benefits, especially when you give stock or real estate. Depending on your situation, you may save income taxes, capital gains taxes, probate expenses, and estate taxes.
Regardless of your gift amount, your support will have a positive impact on the health and well-being of our community now, and for generations to come.
MarinHealth Foundation is a 501(c)(3) nonprofit organization. Tax ID: 94-6127213

The information on this website is not intended as legal or tax advice. For such advice, please consult an attorney or tax advisor. Figures cited in any examples are for illustrative purposes only.